One of the most under-rated and most misunderstood course in Nigeria is Nutrition and Dietetics.
So if you want to know whether Nutrition and Dietetics is a good career in Nigeria, yes it is!
In actual fact, it is one of the most profitable courses in Nigeria. You should read the foregoing sentence again.
This stem from the widespread misconception in Nigeria that nutrition and dietetics is all about "cooking".
Nutrition and Dietetics is NOT all about cooking.
Yes, "a bit" of it is in cooking for supervision of food processes in order to ensure food safety.
But, what Human Nutrition and Dietetics entails is way more than that as you will realize at the end of this post.
What is Nutrition and Dietetics about?
Nutrition and Dietetics is the application of the science of nutrition to the prevention and treatment of diseases. And as well promote good health through dietary measures.
Studying Human Nutrition and Dietetics will equip you with the necessary skills to become a Registered Dietitian (RD) in Nigeria.
Which is the only qualified health professional that can assess, diagnose and treat nutrition-related problems of individuals or a target population.
You will learn how food intake and nutrient requirements can be altered by illness, and how to apply therapeutic diets to treat various disease conditions.
On completion of the four-year academic programme in the university, you are required to proceed on the mandatory one-year internship at a teaching hospital to enable you become a Registered Dietitian (RD).
Or a Registered Dietitian-Nutritionist (RDN) as the case may be.
You see, Human Nutrition and Dietetics is not all about cooking.
It is a broad, practical, yet interesting, field that helps you positively affect the lives of many people.
Particularly in prevention and treatment of diseases, though, with the application of dietary measures.
In Nigeria, the department of Human Nutrition and Dietetics is domiciled in the Medical college of most universities. While it is in the Faculty of Agriculture in some.
This bares little meaning on the medical implication of this unique field.
As a prospective Nutritionist or Dietitian, you might also like to check out some of our other posts:
Tips to prevent diabetes, hepatitis, high blood pressure

Why your breasts may sag and how to tighten sagging breast

List of Hospitals for IT/Internship in Human Nutrition & Dietetic 2022
Career opportunities in Human Nutrition and Dietetics
The direction your career takes will depend on your individual interest.
Most graduates of Human Nutrition and Dietetics in Nigeria seek employment in the hospital. So they can specialize in areas such as;
Child nutrition;
Community health;
Internal medicine;
Sports nutrition;
Nutritional support (enteral and parental nutrition) and
Advanced patient care.
While others move into;
Private practice;
Research;
Voluntary and non-governmental organization;
Nutrition counselling and
The food industry.
This blog contains five (5) career options for graduates of Nutrition and Dietetics in Nigeria. That's in addition to the other career options already mentioned.
I have no doubt you will realize Human Nutrition and Dietetics is way beyond what you ever thought.
6 things you can do with a degree/higher diploma in Nutrition and Dietetics
Below are work opportunities for graduates of Nutrition and Dietetics in Nigeria.
1. Private Practice
Once you are a Registered Dietitian (RD) or Registered Dietitian-Nutritionist (RDN), you now have a licence.
You can practice independently with individual patients, or target group / population in your area of specialization. You will assess, diagnose and treat dietary and nutritional problems.
Most common diet-related diseases such as stroke, obesity, diabetes, chronic heart diseases, ischaemia and other diseases require consistent management and monitoring.
A Dietitian comes in handy wherever these medications are.
You could work with people who have an eating disorder, HIV, digestive problems, food allergy, want to lose weight, need to put on weight perhaps after an illness or condition.
And, people who want to improve their sports performance.
As a Registered Dietitian (RD) on practicing independently. You use your knowledge of food to help your clients make the right decisions about food.
Especially, what to eat and how not to eat, which play a major role in the overall health and well being of individuals.
What is the difference between a Nutritionist and a Dietitian?
Nutritionists are food experts that ensure the food we consume contain the right amount of nutrients we need. While Dietitians are health professionals that apply nutrition knowledge to treat sickness and diseases.
If you observed, you would notice I mentioned Dietitian more often as it involves going into private practice.
It is important to mention that a Dietitian is also a Nutritionist but a Nutritionist is not a Dietitian.
Dietitians and nutritionists have slightly different training, although perform similar roles.
Hang on.
And, they're regulated by different professional bodies (Nutrition Society of Nigeria, and Dietetics Association of Nigeria).
However, a Registered Dietitian has comprehensive knowledge and licence required for private medical practice.
When you meet a Dietitian in the hospital, politely ask them if they're Nutritionist OR if Nutritionists are Dietitians.
This is not to belittle any one of the two. Far from it! This is just to say a Nutritionist and Dietitians are professions that receive almost the same training.
The only difference being the one-year internship at a health facility that those interested in being Registered Dietitians undergo.
Whereas those with long term interests to be Nutritionist don't have to do the one year internship. And as a result, they perform distinct roles.
That is why only a Dietitian is qualified for a private practice in Medical Nutrition Therapy.
Hope it's clearer!
Who is you become is always yours to decide at the end of the day. A Nutritionist or a Dietitian.
2. Community Health
Community health nutritionists work mainly in educating individuals and target groups / population in communities, villages, and urban areas.
They educated them on food choices, nutrition, health and disease relationship all to ensure members of the community have better health.
Here, you will have a lot of contact with the public. Reason why a good knowledge of sociology is vital for nutritionists.
Dietitians in community settings help in policy making to shape nutritional advice and guidelines for communities. In doing this, you may also work with other agencies such as schools, voluntary organisations, and the military.
You will inform and teach the public and other health professionals about diet and nutrition.
Your aim as a Registered Dietitian (RD) is to promote good health and prevent diseases in individuals and communities.
You could as well be leading a team of Dietitians and Nutritionists providing advice on nutrition to government for policy making.
3. Hospital Practice
Registered Dietitians (RD) work in the hospital and form part of the health care team (physicians and other health professionals) in ward rounds in clinics.
You may work with health care professionals such as nurses, as well as supervise the work of Dietetic Technicians in the Dietetics unit / department of the hospital.
You will educate out-patients such as pregnant and lactating women about exclusive breastfeeding, complementary feeding, child nutrition and other crucial areas for healthy child development.
See also: How to start life as a graduate in Nigeria
As well as assess, diagnose, and treat diet-related diseases or conditions of in-patients in conjunction with other health professionals.
Really much. Right? I guess.
You will work with and educate people who need special diets as part of their treatment.
These include patients with hypertension, cardiovascular diseases, liver and kidney disorders, pregnant and lactating women, burnt patients, post surgery, eating disorders, or digestive problems.
4. Research and Academia
Within research and academia, your career path is likely going to be similar to that of other research scientists.
You could work in public and private higher institutions of learning as a lecturer, research assistant / executive or work at a senior level in the university.
Many Nutritionists and Dietitians are currently lecturers in Nigeria's tertiary institutions.
See also: How to get a fully funded scholarship abroad in 6 steps
5. Industry/Company
Along industry lines, Nutritionists are very useful in organizations such a NAFDAC, pharmaceutical companies, manufacturing companies (food and beverages).
They regulate food and drug contents, check for allergies and intolerance on the human system, drug-nutrient interaction, as well as several other functions.
Registered Nutritionists are at the heart of these organizations.
6. Start your own business
One of the things that make Nutrition and Dietetics such a unique field is the opportunities it presents in doing your own thing – Business.
With your experience, you may want to set up your own business and work on a consultancy basis with the government or industries.
Opportunities abound in setting up businesses such as Food industries, cafeterias and malls, fast foods and supermarkets.
Guess what?
They are all within the confines of your field of study.
Better still, you could branch out and delve into other areas of business with your managerial skills impacted during the course of your training.
Round up…In a nutshell.
What are the career options for graduates of Nutrition and Dietetics?
Graduates of Nutrition and Dietetics in Nigeria have the following career opportunities:
Private practice.
Community health.
Hospital practice.
Research and Academia.
Industry/Company.
Start your own business.
The variety of what to do and where to work makes Nutrition and Dietetics a 21st century profession.
Does Nutrition and Dietetics have professional association?
The Association of Nigerian Dietitians – AND (formerly called Nigerian Dietetics Association – NDA/Dietitians Association of Nigeria – DAN) and Nutrition Society of Nigeria – NSN are both responsible for the regulation of Nutrition and Dietetics practice in Nigeria.
Is there induction for Nutrition and Dietetics graduates?
On completing undergraduate degree, graduates of Nutrition and Dietetics are inducted into the Nutrition and Dietetics profession by the relevant professional bodies.
One, if you register with the Nutrition Society of Nigeria (NSN) after finishing school you will be inducted as a full member of the Nutrition Society.
Two, after your Dietetics internship, you are expected to write the Test of Professional Competence (TOPCE). If you are successful in the exam, you will be registered as a Dietitian and inducted at the same occasion.
Nutrition and Dietetics induction is usually done at the annual conference of the Dietetics association, unless there's no conference for a particular year. Though it rarely happens.
And in other cases, if there are many newly graduated/completed interns waiting for TOPCE and registration.
Also check out these 6 things you should do before finishing school.
How much is the salary of a Nutritionist in Nigeria?
That depends 'entirely' on where you're working.
Although consumer goods manufacturing companies, as well as drug producing companies pay Nutritionist very well.
How much is the salary of a Dietitian in Nigeria?
That depends on the hospital you're working, whether government or private.
Also, it depends on the level you're, whether you're just starting as a fresh graduate or not. Most Dietitians in the hospital receive up to hundred and eighty thousand per month.
But then, one can't specify how much they get in private practice cause Dietitians often have rich clients.
So they make a lot of money, particularly those into private practice as Registered Dietitians.
Can a person who study Nutrition and Dietetics go for hospital practice like other medical courses in Nigeria?
A graduate of Nutrition and Dietetics can practice in the hospital as a Dietitian on completion of the one-year internship.
Is Nutrition and Dietetics a professional course?
Nutrition and Dietetics is one of the professional courses in Nigeria.
Entry requirements to study Nutrition and Dietetics in Nigeria
Applicants who have the basic admission requirements at O'level are eligible for admission.
While Nutrition and Dietetics is a five years course in some universities, it's a four (4) years course in most universities.
Those with Diploma in Nutrition and Dietetics or Registered Nurse certificate are eligible for admission into Nutrition and Dietetics through Direct entry.
O'level requirement:
You should have five (5) credits at O'level in English Language, Mathematics, Biology, Physics, and Chemistry at not more than two (2) sittings.
List of universities offering Nutrition and Dietetics in Nigeria
UTME subjects:
JAMB subject combination for Nutrition and Dietetics are:
Biology.
Physics and
Chemistry.
Those entry requirements are in addition to a minimum UTME cut off mark determined by JAMB each year.
If for any reason you are not satisfied or don't meet the entry requirements specified above, you might consider a Polytechnic or College of Health Technology.
You can also study online with a foreign university right from your room. Or you apply for a scholarship to study abroad. Education is is now at your doorsteps.
Diet – surely the best medicine!
I hope you enjoyed reading this post? Then please subscribe to our YouTube Channel for video guides.
You can also find us on Facebook and Twitter.
And let me know your thoughts in the comments below or if you'd like to ask a question.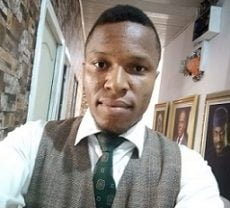 Maxwell Tega has a passion for showing people hope. He has nearly a decade experience helping people make key decisions on education and career. You can find him almost everywhere on this site, from answering admission and scholarship questions to creating tutorials. Connect with me on Facebook and Twitter.