Planning to study in Ghana? Are you looking for a full scholarship to support you? Check out this Mastercard Foundation scholarship.
This award is fully funded to study at Kwame Nkrumah University of Science and Technology (KNUST), Kumasi-Ghana. With this scholarship, you can study any undergraduate course at KNUST.
According to the providers, the scholarship is aimed at students from Sub Saharan Africa. Especially those who would not be able to study for a degree without financial support.
The following group are particularly encouraged to apply:
Females
Displaced persons (refugees, internally displaced persons)
Persons living with disability
Find out how you can apply below.
But first,
What's in the scholarship?
This Mastercard Foundation Scholarship to study at KNUST Ghana cover:
Full tuition fee
Accommodation
Learning materials
Transportation
Monthly stipend
Counseling support services
Career development services
Entrance scholarship in Canada 2024

Colombia Scholarship for international students 2024
Who is eligible
To be considered for this scholarship, you must meet the following criteria:
1. Have a valid WASSCE or GBCE or ABCE or GCE O Level and A Level or their equivalent. And the certificate must not be more than five years old.
2. Meet the requirements for admission into Kwame Nkrumah University of Science and Technology, Ghana.
3. Demonstrate that you have financial need.
4. Have proven record of Leadership and Community Engagement.
5. Must be prepared to go back and give back to your community.
6. Must not be enrolled in any tertiary institution.
Ready to apply?
Deadline
Application for this Mastercard Foundation Scholarship in Ghana must be submitted latest Monday 31 July, 2023.
Hope you liked this?
Then drop your email here for regular information about scholarships. And be social with us on Facebook.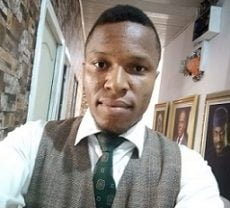 Maxwell is a Dietitian with passion for showing people hope. With nearly a decade experience helping people make key decisions on education and career, you can find him almost everywhere on this site. From answering admission and scholarship questions to creating tutorials and helping others live their best lives though nutrition. Connect with me on Twitter.