Looking for a fully funded undergraduate scholarship to study in UK? Now you got one.
The Reach Oxford Scholarships is one of the most prestigious scholarship to study for an undergraduate degree course in the UK.
The great part is, this scholarship is reserved for international students from developing countries who desire to have a taste of UK education.
You'll find the full details of this opportunity in this post.
Disclaimer: Scholarship listings on our website are solely for information purposes. Scholarship award is the sole responsibility of each provider.
TalkScholarship is not responsible for the content on the site of scholarship providers and encourage applicants to peruse listings carefully to check their eligibility and terms of award.
Value of this award
The Reach Oxford scholarships are fully funded undergraduate scholarship.
The scholarship cover the following:
Course fees at University of Oxford.
A grant for living costs and
One return air fare from the UK per year.
What you should know about this fully funded undergraduate scholarship
Before starting an application, please note the following important points.
i. This scholarship is awarded by the University of Oxford, under the Reach Oxford Scholarships scheme for international students.
ii. Which means the scholarship is to be taken at the University of Oxford, UK.
iii. The scholarship is awarded toward a full-time undergraduate degree at Oxford.
Therefore, scholarship applicants must apply to Oxford for admission before they can be considered for this fully funded undergraduate scholarship.
iv. This Reach Oxford Scholarships are awarded each year. About 2 – 3 awards are given each year to eligible international students to study at Oxford.
v. The scholarship is for the entire duration of your undergraduate study at Oxford, subject to satisfactory academic progress.
Depending on your course length, that could be 3 or 4 years study at University of Oxford.
vi. Bear in mind that competition for this scholarship is very high. So if you're serious about studying in the UK, start making moves to get this scholarship.
Its fully funded, don't forget.
Which courses are covered?
All courses at University of Oxford, except Medicine, are covered by this fully funded undergraduate scholarship.
Eligible Nationalities for this scholarship
The Reach Oxford Scholarships are open to citizens of the following countries:
i. Afghanistan, Albania, Algeria, Angola, Antigua and Barbuda, Argentina, Armenia, Azerbaijan;
ii. Bangladesh, Belarus, Belize, Benin, Bhutan, Bolivia, Bosnia and Herzegovina, Botswana, Brazil, Burkina Faso, Burundi;
iii. Cambodia, Cameroon, Cape Verde, Central African Republic, Chad, China, Colombia, Comoros, Congo Democratic Republic, Congo Republic, Costa Rica, Côte d'Ivoire, Cuba;
iv. Djibouti, Dominica, Dominican Republic;
v. Ecuador, Egypt, El Salvador, Equatorial Guinea, Eritrea, Eswatini, Ethiopia;
v. Fiji;
vi. Gabon, Gambia, Georgia, Ghana, Grenada, Guatemala, Guinea, Guinea-Bissau, Guyana;
vii. Haiti, Honduras;
viii. India, Indonesia, Iran, Iraq;
ix. Jamaica, Jordan;
X. Kazakhstan, Kenya, Kiribati, Korea Democratic People's Republic, Kosovo, Kyrgyz Republic;
xi. Laos, Lebanon, Lesotho, Liberia, Libya;
xii. Madagascar, Malawi, Malaysia, Maldives, Mali, Marshall Islands, Mauritania, Mauritius, Mexico, Micronesia Federated States, Moldova, Mongolia, Montenegro, Montserrat, Morocco, Mozambique, Myanmar;
xiii. Namibia, Nauru, Nepal, Nicaragua, Niger, Nigeria, Niue, North Macedonia;
xiv. Pakistan, Palau, Panama, Papua New Guinea, Paraguay, Peru, Philippines;
xv. Rwanda;
xvi. Saint Helena, Samoa, São Tomé and Príncipe, Senegal, Serbia, Sierra Leone, Solomon Islands, Somalia, South Africa, South Sudan, Sri Lanka, St. Lucia, St. Vincent and Grenadines, Sudan, Suriname, Syria;
xvii. Tajikistan, Tanzania, Thailand, Timor-Leste, Togo, Tokelau, Tonga, Tunisia, Turkey, Turkmenistan, Tuvalu;
xviii. Uganda, Ukraine, Uzbekistan;
xix. Vanuatu, Venezuela, Vietnam;
xx. Wallis and Futuna, West Bank and Gaza Strip;
xxi. Yemen;
xxii. Zambia, Zimbabwe.
Who's eligible to apply?
To qualify for the Reach Oxford fully funded undergraduate scholarship, you must:
1. Be willing to study at Oxford starting 2021.
2. Be a citizen of one of the eligible countries above.
You might also check out:
How to apply
Here is what to do.
1. You must make an application to the University of Oxford for an undergraduate course through UCAS by 15 October 2020, and be given admission.
The University of Oxford is unable to consider any scholarship applications from international students who have not been offered admission.
2. Details on how to apply for the scholarship for 2021 entry will be available on Oxford webpage in January 2021.  Subsequently, it will be made available on TalkScholarship here.
So check this website regularly as the page is often updated.
But before then, make sure you already have an offer of a place at Oxford. That's why the scholarship announcement is coming now so you're ready for it.
When will I learn of the scholarship decision?
For 2021 entry applicants who apply by the 10 February 2021 scholarship deadline, the selection process will be undertaken in March 2021.
Moreover, applicants will be informed of the outcome of their application in April 2021.
Deadline
Applicants are required to apply for a place at Oxford before 15 October 2020. For full terms and conditions please refer to their website.
I hope you liked this post? Follow Us on Twitter and never miss a scholarship opportunity.
You got questions about applying or studying in UK, please leave a comment below this post. I reply instantly.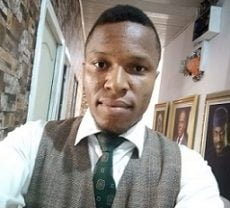 Maxwell Tega has a passion for showing people hope. He has nearly a decade experience helping people make key decisions on education and career. You can find him almost everywhere on this site, from answering admission and scholarship questions to creating tutorials. Connect with me on Facebook and Twitter.