Westheimer scholarship is one of the most renowned scholarship opportunities to study in UK.
These awards are given annually to support students to study at UK universities.
More about Westheimer scholarship
The Westheimer scholarship is targeted at students seeking asylum in the UK.
And these awards are given each year to eligible candidates studying at UK universities.
Related: Oxford scholarships for undergraduates in UK 2021 | how to apply
What's the value of this award?
The scholarship covers tuition fees (home fees rate), and associated study costs. The specific amount awarded will depend on your individual circumstances and where your school is located.
See also: 10 Global futures scholarship in UK for undergraduate 2021
Which course can I study on this scholarship?
The scholarship is available to study an undergraduate degree in social care, medicine, nursing, or related health or social care professions.
Which nationalities are eligible?
Westheimer scholarship is open to citizens of any country.
Who can apply?
To be eligible to apply for a Westheimer scholarship, you must:
1. Not be more than 28 years old.
2. Be an asylum seeker (or the dependent of an asylum seeker) who is awaiting a decision or appealing a decision for asylum from the UK Home Office; OR
A person (or dependent of a person) who claimed asylum in the UK and has been granted Limited Leave to Remain or some other form of temporary status such as Calais Leave, Discretionary Leave to Remain, Section 67 leave, UASC leave.
See also: Modern European language scholarships in UK 2021-22
How to apply for this scholarship
Complete the Westheimer scholarship application form online.
When is application closing?
The deadline to apply is 17th June 2021. For more information, please refer to their website.
STAY UP TO DATE
Get the latest scholarship updates and announcements by providing your email.
Other available scholarships in UK for 2021 entry: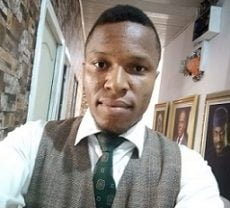 Maxwell Tega has a passion for showing people hope. He has nearly a decade experience helping people make key decisions on education and career. You can find him almost everywhere on this site, from answering admission and scholarship questions to creating tutorials. Connect with me on Facebook and Twitter.