It's no longer news that the Senate in March 2021, approved establishment of the Federal University of Medical and Health Sciences, Oyin, Ekiti state.
By this move, the university becomes only one of the two public medical universities in Nigeria.
The other being the University of Medical Sciences (UNIMED), Ondo, owned by the Ondo State government.
I'm sure you're eager to learn about the courses this new university offers. You are not alone, and I'm ready to show you.
As you read, I also recommend you check out the JAMB subject combination for ALL courses (updated). It will help in your quest to get into school this year.
Below is the full list of Federal University of Medical and Health Sciences, Oyin courses.
1. Medicine and Surgery
2. Physiology
3. Anatomy
4. Biochemistry
6. Nursing Science
7. Medical Rehabilitation
8. Radiography.
9. Human Nutrition and Dietetics
10. Pharmacy
That's it. This list is regularly updated as the National Universities Commission (NUC) accredits more courses to be run by this new university.
What are the entry requirements?
The admission requirements into the Federal University of Medical Sciences, Ekiti is based on the minimum entry requirement into university in Nigeria.
That's for both UTME and Direct Entry (DE) admission.
How much is Federal University of Medical Science school fees?
Once the fees have been approved by the university governing council, it will be available on this page.
I hope you liked this blog?
Don't forget to share this post on social media. I appreciate you!
You might also like: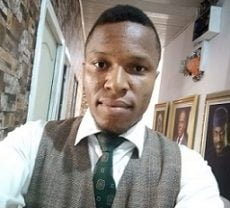 Maxwell Tega has a passion for showing people hope. He has nearly a decade experience helping people make key decisions on education and career. You can find him almost everywhere on this site, from answering admission and scholarship questions to creating tutorials. Connect with me on Facebook and Twitter.