If you're still looking to gain entry into DOU, Asaba this year, then read this post.  This page is all about Dennis Osadebay University (DOU) predegree admission for this session.
The university has commenced sales of admission form into its predegree programme for the 2021/2022 academic year. So if you're open to doing predegree at DOU, Asaba then now is the time to apply.
DOU Predegree admission requirement
You are eligible for Dennis Osadebay University predegree admission if you:
1. have at least five (5) credits at o'level obtained in a maximum of two sittings.
2. are 16 years and above.
You can check the list of Dennis Osadebay University Asaba (DOU) courses 2022/2023.
DOU predegree application fee
When applying, you will be required to pay sixteen thousand naira (16,000) as application fee for Dennis Osadebay University predegree program.
How to apply
Follow the steps below to complete your application.
1. Log on to https://portal.dou.edu.ng/application/Admission
2. Click on "Predegree application form"
3. Enter your personal information on the form and click "continue"
4. Complete the form and click "submit".
Know that the predegree programme runs for one academic year at the university campus in Asaba.
Hope you liked this information?
Then drop your email here for regular information about Dennis Osadebay University and other schools. Follow us on Facebook and Twitter too.
Feel free to leave a comment below this post in case you have any question. I'm happy to help further.
You might also be interested in:
What is predegree in Nigeria? here is all you need to know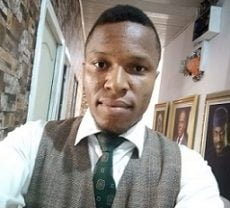 Maxwell Tega has a passion for showing people hope. He has nearly a decade experience helping people make key decisions on education and career. You can find him almost everywhere on this site, from answering admission and scholarship questions to creating tutorials. Connect with me on Facebook and Twitter.