Searching for a full tuition scholarship in UK for full-time or part-time postgraduate study?
Application is open for the Vice Chancellor scholarship to study for postgraduate degree at University of Huddersfield UK.
How much is the scholarship worth?
The Vice Chancellor's scholarship at Huddersfield provide a full fee waiver on either full-time or part-time research degree programmes.
In other words, if you're awarded this scholarship, you will not be charged tuition fees for your research degree.
Meanwhile, the University of Huddersfield Vice Chancellor's scholarship is available can only be held within this period:
i. Either 3 years full-time or 6 years part-time for doctoral degree.
ii. Either 1 year full time or 2 years part time for for Master's by Research degree.
Application open > Said Foundation scholarship for masters UK 2022
Which programs does the scholarship cover?
The scholarship is open to students to study full-time or part-time degrees at University of Huddersfield UK. The following research degrees are eligible for this award:
PhD
Doctor of Business Administration (DBA)
Doctor of Education (EdD)
Doctor of Enterprise (EntD)
Doctor of Public Administration (DPA)
Master of Arts by Research
Master of Science by Research and
Master of Enterprise.
Who can apply?
This scholarship is open to home, EU and international students. Confirm you meet the other eligibility criteria for the award.
1. Have a first class honours degree from a recognized university.
2. Have a distinction at taught Master's degree
OR
1. Have been recommended on the basis of your Master's by Research by your supervisor and academic school.
2. Have graduated from the University of Huddersfield in the last three years.
Application open for President's PhD scholarship UK 2022 | fully funded

Application open for Vanier Canada Graduate scholarship 2022
How to apply for the scholarship
To apply for this award, complete the University of Huddersfield website.
You are required to make it clear on your application that you wish to be considered for the Vice Chancellor's Scholarship Scheme.
When is the deadline?
The closing date to apply for this scholarship is as follows;
April 2022 entry – 28 January 2022.
September 2022 entry – 10 June 2022.
Hope you found this information helpful?
STAY AHEAD
Get the latest scholarship announcements in your inbox: drop your email here. Follow Wesyc on Facebook and Twitter for the latest scholarships.
Have a question concerning this scholarship? Please leave a comment below.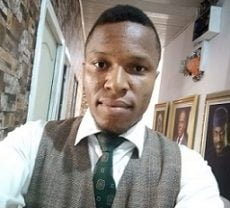 Maxwell Tega has a passion for showing people hope. He has nearly a decade experience helping people make key decisions on education and career. You can find him almost everywhere on this site, from answering admission and scholarship questions to creating tutorials. Connect with me on Facebook and Twitter.