Karen Mckellin fully funded scholarships offer international students an opportunity to study for a degree in Canada.
These scholarships are available for full-time undergraduate degree in Canada starting from the 2022 academic year. So if you're looking to study in Canada next year, this scholarship is for you.
Can I know more about Karen Mckellin fully funded scholarships?
i. Karen Mckellin scholarships are one some of the most prestigious scholarships to study in Canada.
ii. These scholarships are funded to study an undergraduate degree at the University of British Columbia.
iii. This scholarship targets international undergraduate students who demonstrate high academic achievement, leadership skills, and extra-curricular activities.
iv. The university offers these scholarships every year. So you can always check your eligibility at every application round.
Related: International baccalaureate scholarships in Canada 2022 | how to apply
What's the value of this award?
Please understand how the scholarship amount for Karen Mckellin fully funded scholarship is calculated.
The value of your award is proportional to your financial need. Your financial need is determined by totalling tuition, fees, and living costs, and subtracting the financial support you and your family can provide each year.
Your scholarship award may be renewed for up to three additional years of undergraduate study or to degree completion (in case your course is more than four years).
Your scholarship will be renewed provided you:
achieve satisfactory academic performance in your course;
continue to show that you need financial support, and
maintain your Canadian study permit (student visa).
Also see: President scholarship in Canada for international students 2022
Which courses can I study with this scholarship?
All study areas are eligible. That is, all undergraduate programs at University of British Columbia, Canada.
Which nationalities are eligible?
Karen Mckellin fully funded scholarship is available to international students from any country.
Who can apply?
To apply for a Karen Mckellin scholarship, you must meet the following eligibility criteria:
1. Be an international student who will be studying in Canada on a Canadian study permit.
2. Be entering University of British Columbia (UBC) from a recognized secondary school, or transferring from your first year at a university or other tertiary institution.
3. Have graduated from high school (or secondary school) no earlier than the month of June, two years to the academic year you are applying to.
For example, applicants for 2022 must have graduated from high school (secondary school) no earlier than June 2020.
4. Be applying for your first undergraduate degree. That is, you must not have acquired a bachelor's degree before.
5. Meet University of British Columbia admission requirements.
6. Demonstrate superior academic achievement in your secondary school leaving certificate.
7. Demonstrate a level of financial need that would not let you afford to study in Canada on your own.
Also see: Undergraduate scholarship at Saskatchewan Canada 2021
How to apply for this scholarship
The application for the 2022 academic year will be available in September/October 2021. Please check back on this page for steps to apply.
In the meantime, prepare your eligibility ahead of time including applying to UBC for admission into undergraduate degree.
So that once the scholarship application open, you apply immediately.
Also see: 10 Global futures scholarship in UK for undergraduate 2021
When is the deadline?
Application for Karen Mckellin fully funded scholarship for 2022 entry closes in January, 2022. For more information, please refer to their website.
STAY UP TO DATE
Get the latest scholarship updates and announcements by providing your email.
If you have any questions about this scholarship, please leave a comment below.
Also check: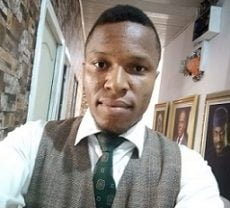 Maxwell Tega has a passion for showing people hope. He has nearly a decade experience helping people make key decisions on education and career. You can find him almost everywhere on this site, from answering admission and scholarship questions to creating tutorials. Connect with me on Facebook and Twitter.