The Kotzen scholarship offers international students an opportunity to study an undergraduate degree at Simmons University, Boston, Massachusetts, USA.
This scholarship is the most prestigious award offered at Simmons University. It recognizes academic excellence.
How much is this scholarship worth?
The Kotzen Scholarship provides full tuition, accommodation, plus an additional $3,000 for academic pursuits such as study abroad, research support, and more.
The scholarship is awarded for the duration of a four-year period of full-time undergraduate study, and supersedes any previously awarded merit scholarship to study at Simmons University.
SEE ALSO:

Fully funded Vera scholarship to study in U.S for undergraduate 2022

30+ undergraduate scholarships at Florida USA 2022 | how to apply
Which program does the scholarship cover?
Applicants can chose to study any undergraduate degree program available at Simmons University, Boston.
Which Nationalities are eligible?
The Kotzen scholarship is available to international students from any country.
Who can apply?
To become eligible for the Kotzen scholarship available to study at Simmons University USA, an applicant must meet the following criteria.
1. Apply as a freshman for the fall 2021 semester.
2. Students applying for the Fall 2021 will not be required to submit standardized test scores. For those choosing to submit test scores, a 28 or higher on the ACT is recommended and a 1300 or higher on the SAT.
3. Non-native English speakers must submit TOEFL and SAT or ACT scores.
4. GPA of 3.3 or higher, unweighted.
5. College preparatory curriculum including an advanced level math course during, or prior to, your senior year of high school.
6. A record of taking honors, advanced placement (AP) and international baccalaureate (IB) courses, as available in your high/secondary school system.
SEE ALSO:

Undergraduate scholarships at Missouri USA 2022 | how to apply

North Alabama scholarships for international students 2021 | USA

Walsh university scholarships for international students 2021 | USA
How to apply for the scholarship
Kotzen scholarship application consists of a short answer and a formal essay in response to the questions below, as well as a resume including activities and involvements.
Students should submit their essays and resume in PDF or Word Doc via email: [email protected] with the subject line "Kotzen Application," by the deadline below.
Each page of the document should include your full name and date of birth.
It is your responsibility to submit a working file in the proper format (PDF or Word) because Simmons University may not accept files that are not compatible.
1. Short Answer (of no more than 250 words): How would you use your additional annual award of $3,000 (for study abroad, short-term courses, summer internship tuition, and/or research support)?
2. Formal Essay (of no more than 500 words): Some people argue that leaders are born, not made, while others defend the opposite view, namely that leaders are "made." Write an essay in which you defend one view or the other. Use a specific example of a leader, either from history or from your own personal experience, to support your argument.
When is the deadline?
Submit your essays and resume as application for the Kotzen scholarship by December 1 2021 at the latest. You may refer to their website for additional information.
STAY UP TO DATE
Get the latest scholarship updates and announcements by leaving your email.
You might also be interested in: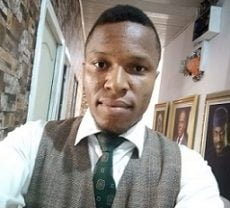 Maxwell Tega has a passion for showing people hope. He has nearly a decade experience helping people make key decisions on education and career. You can find him almost everywhere on this site, from answering admission and scholarship questions to creating tutorials. Connect with me on Facebook and Twitter.