Application is now open for the 2021//2022 NNPC/SNEPCo scholarship for Nigerian undergraduate students. This page contain information on eligibility and how you can apply.
This scholarship aims to support current undergraduate students of Nigerian public universities through school.
How much is the scholarship worth?
Not specified, though its a prestigious award.
Moreover, the scholarship duration is from 200 level to the completion of your undergraduate study at a Nigerian university.
Also check out other scholarships:
Application open for KPMG scholarship for Nigerian students 2021

Now open: NICArb annual essay competition for Nigerian students 2022
Which programs does the scholarship cover?
The NNPC/SNEPCo scholarship is awarded to students studying any undergraduate course in Nigeria.
Who can apply?
To become eligible for this scholarship you must meet the following criteria:
1. be in 200 level in a federal or state university.
2. have a CGPA of  at least 3.5 in a 5-point grading system.
3. not be a current beneficiary of any scholarship.
Also check out other scholarships:
Application open for Stanbic IBTC scholarship for Nigerians 2021-2022

AOS Orwell scholarship for Nigerian students 2021-22 | how to apply
How about nationality?
NNPC/SNEPCo scholarship is open to citizens and residents of Nigeria.
How to apply for the scholarship
To help you prepare a complete application for this scholarship, here are the documents you'll need to apply.
i. JAMB or School admission letter
ii. UTME result slip
iii. O'level/A'level/SSCE/NCE/OND result (depending on the one you're using.
iv. Certificate of local government of origin.
v. 100 level result, that is 2019/2020 result (showing your CGPA).
vi. Passport-sized photograph of the applicant in JPEG format, not more than 200kilobytes;
To apply for the scholarship, use the 2021/2022 NNPC/SNEPCo scholarship application page.
When is NNPC/SNEPCo 2022 scholarship exam date?
The exam date hasn't been disclosed. However, only shortlisted applicants will be sent the exam date through email or phone.
So ensure you fill an email you can access during your application.
When is the deadline?
The 2021/2022 NNPC/SNEPCo scholarship application close on Sunday 31st October, 2021 at the latest.
Hope you liked this information?
STAY AHEAD
Get the latest scholarship announcements in your inbox: drop your email here. Follow Wesyc on Facebook for the latest scholarships.
Have a question concerning this scholarship? Please leave a comment below.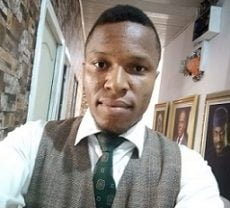 Maxwell Tega has a passion for showing people hope. He has nearly a decade experience helping people make key decisions on education and career. You can find him almost everywhere on this site, from answering admission and scholarship questions to creating tutorials. Connect with me on Facebook and Twitter.