The University of Louisiana Monroe (ULM), USA has begun receiving applications for international scholarship for 2022 entry. Find full information about this award below.
These scholarships are available to first-year international students who want to enter University of Louisiana to study at undergraduate level.
How much is the scholarship worth?
Below is a list of ULM international scholarship and the award amount:
i. President's Distinguished (requires SAT score 1360-1600): worth $22,100.
2. Academic Excellence (requires SAT score 1260-1350): worth $19,350.
3. Academic Merit (requires SAT score 1130-1250): worth $16,850.
4. Ace's Award (requires SAT 1030-1120): worth $14850.
The scholarship amount includes on-campus accommodation.
Also check out other scholarships:
Application open for MPOWER scholarships in Canada and USA 2022

Lotus scholarship in USA for international students 2022 | how to apply
Which programs does the scholarship cover?
These scholarships are available to study any undergraduate program at University of Louisiana Monroe, USA.
Who can apply?
To be considered for a ULM international scholarship, you must:
1. be an incoming first-year student in the fall 2022 entry, no more than one year following your graduation from high school.
2. qualify with a final, cumulative, unweighted high school GPA.
The deadline to submit your high school transcript for Award Year 2022-2023 is May 31, 2022.
3. earn minimum ACT/SAT qualifying scores.
Your score must be submitted directly to University of Louisiana Monroe from ACT (ULM Code 1598) or SAT (ULM Code 6482) latest May 31, 2022.
Also check out other scholarships:
Study abroad free | 25 fully funded scholarships to study abroad by 2022

Kotzen scholarship at Boston USA for undergraduate 2022 | how to apply
How about nationality?
This scholarship is open to citizens and residents of any country,
How to apply for the scholarship
Complete an application through ULM international scholarship page.
When is the deadline?
The scholarship deadline is different from course application deadline at University of Louisiana Monroe. The scholarship application closing date is: January 31, 2022 at the latest.
Hope you liked this information?
STAY AHEAD
Get the latest scholarship announcements in your inbox: drop your email here. Follow Wesyc on Facebook and Twitter for the latest scholarships.
Have a question concerning this scholarship? Please leave a comment below.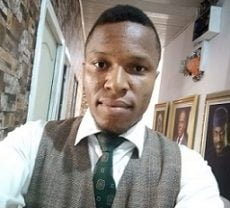 Maxwell Tega has a passion for showing people hope. He has nearly a decade experience helping people make key decisions on education and career. You can find him almost everywhere on this site, from answering admission and scholarship questions to creating tutorials. Connect with me on Facebook and Twitter.