Applications for 2022 Presidential Research Fellowship for undergraduate study in USA are now open.
These undergraduate fellowships are offered by The York College of Pennsylvania, USA. And are available to incoming first-year students.
What's on offer?
According to The York College of Pennsylvania, USA, a presidential research fellowship is worth four-year tuition & fees.
EDC scholarships in Canada for undergraduate study (2022)

Range of undergraduate scholarships to study in New York USA (2022)
Which programs are covered?
You can study any undergraduate course offered by the College on this scholarship. All you have to do is select any undergraduate course you like from their list of courses.
Who's eligible?
Application for the Presidential Research Fellowship is open to:
1. students who have been offered admission to York College before the scholarship deadline. That is, you should have applied to the school, and given admission before you apply for this scholarship.
2. students who hold a minimum of a 3.5 high school GPA based on a 4.0 scale.
3. students who are interested in working with a faculty mentor throughout the course of their studies in order to develop an original research project that will contribute new knowledge to their discipline.
How about nationality?
This fellowship is open to applicants from any country.
Ashinaga scholarship to study abroad for undergraduate 2022

Pearson scholarship to study in Canada for undergraduate (Sept 2022)
How to apply for the scholarship
You can complete application for this award on the university website. I already attached it here.
To apply, please go to the Presidential Fellowship 2022 application page.
When's the deadline?
According to the scholarship provider, application for this award closes on March 1, 2022.
Looking for a different scholarship?
STAY AHEAD
Get the latest scholarship announcements in your inbox: drop your email here. Follow Wesyc Edu on Facebook and Twitter for the latest scholarships.
Have a question concerning this scholarship? Please leave a comment below.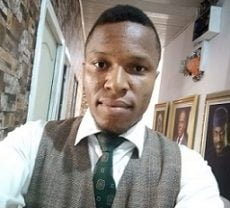 Maxwell Tega has a passion for showing people hope. He has nearly a decade experience helping people make key decisions on education and career. You can find him almost everywhere on this site, from answering admission and scholarship questions to creating tutorials. Connect with me on Facebook and Twitter.