Applications are welcome from scholarships for the Rotary Peace Fellowships tenable in the United States of America.
The Fellowship is designed for leaders with work experience in peace and development. And since its inception, Rotary Peace Centers have trained more than 1,300 fellows who now work in more than 115 countries.
What's the value of this award?
Rotary Peace fellowships cover;
tuition and fees;
Room and board;
Round-trip transportation and
All internship and field-study expenses.
Can I know more about Peace Rotary fellowships?
i. These fellowships are provided by the Rotary Foundation.
ii. Rotary peace fellowships are awarded every year. Each year, Rotary awards a total of 130 fully funded fellowships for various scholars around the world to study at one of Rotary's peace centres.
iii. Each year, the foundation awards up to 50 fellowships for master's degrees and 80 for certificate studies at reputable universities.
Which programs are covered?
Master's degree programs
Accepted candidates study peace and development issues with research-informed teaching and a diverse student body.
The programs last 15 to 24 months and include a two- to three-month field study, which participants design themselves.
Professional development certificate program
During the one-year program, experienced peace and development professionals with diverse backgrounds gain practical skills to promote peace within their communities and across the globe.
Fellows complete field studies, and they also design and carry out a social change initiative.
Which Nationalities are eligible?
Rotary peace fellowships are open to scholars from any country.
Am I eligible?
To be considered for a Rotary peace fellowship, you must:
1. Be proficient in English;
2. Have a bachelor's degree;
3. Have a strong commitment to cross-cultural understanding and peace as shown through professional and academic achievements and personal or community service;
4. Have potential for leadership;
5. Have at least three years of full-time experience in peace or development work.
However, you are NOT eligible if:
You are an active Rotary member, employee of a Rotary club, Rotary International, or other Rotary entity.
Rotary Peace Fellows who have completed the certificate program must wait three years to apply for the master's degree program.
How do I apply?
The 2022-23 application will be available in February 2021. Information on how to apply will be available on this page.
For more details on applying as well as terms and conditions, please refer to the Rotary website.
When is the deadline?
Closing date will be made know when application starts.
Liked this blog?
Follow Us on Twitter for the latest scholarship opportunities.
Please leave a comment below if you have any questions concerning this scholarship.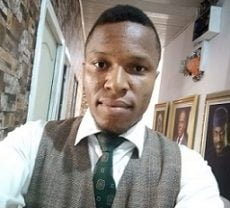 Maxwell Tega has a passion for showing people hope. He has nearly a decade experience helping people make key decisions on education and career. You can find him almost everywhere on this site, from answering admission and scholarship questions to creating tutorials. Connect with me on Facebook and Twitter.