Application is now open for UPTH internship for graduates in medical professions.
The University of Port Harcourt Teaching Hospital (UPTH) call for applications for internship positions at the hospital.
Graduates who studied any of the medical courses below and have been looking for internship placement can take advantage of this opportunity.
Which professions are available for UPTH internship?
UNIPORT teaching hospital internship is currently open to graduates of the following courses:
1. Medicine and Surgery;
2. Dentistry;
3. Pharmacy;
4. Nursing;
5. Physiotherapy;
6. Radiography;
7. Medical Laboratory Science;
8. Dental Therapy;
9. Dental Technology;
10. Optometry;
11. Nutrition and Dietetics.
Am I eligible?
You qualify for internship at University of Portharcourt Teaching hospital if you hold the following qualification:
| | | |
| --- | --- | --- |
| S/N | TITLE | ACADEMIC QUALIFICATION |
| 1. | House Officers | MBBS/BDS |
| 2. | Intern Pharmacists | B.Pharm |
| 3. | Intern Nurses | BNSC. |
| 4. | Intern Physiotherapists | B.Med. Rehabilitation (Physio) |
| 5. | Intern Medical Imaging Scientists | B.Rad. |
| 6. | Intern Medical Laboratory Scientists | B.MLS |
| 7. | Intern Dental therapists | HND Dental Therapy |
| 8. | Intern Dental Technologists | B.Tech., HND Dental Therapy |
| 9. | Intern Optometrist | O.D Optometry |
| 10. | Intern Dietitians | B.Sc. Nutrition and Dietetics |
How do I apply?
Application is not online. Please follow the procedure below to apply for the internship.
Where do I get UPTH internship application form?
Go to the Office of the Assistant Director of Administration, Clinical Services and Training (CS&T), UPTH to obtain an application form.
Collection of application form starts from Tuesday 17th November, 2020. If you don't stay in Portharcourt, you can have someone you know in Ph get the form for you.
Proceed to complete the application form. You can take it home to complete.
Where do I submit the form?
Return the completed UPTH internship application form to the office where you got it. That is the CS&T office.
When is the deadline?
The Completed UPTH internship application form must be submitted to the CS&T office not later than Friday 11th December, 2020.
When is UPTH internship qualifying test date?
The University of Portharcourt Teaching Hospital (UPTH) internship exam holds on:
Monday 14th December, 2020.
Time: 8:00 am.
Venue: Main Auditorium, Faculty of Basic Studies, University of Portharcourt (UNIPORT), Choba.
We wish you the best in your career pursuit.
I hope you liked this blog?
Please Follow Us on Twitter for all the latest internship updates and postgraduate scholarship opportunities.
Feel free to leave a comment below if you have any question about internship.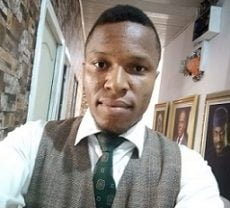 Maxwell Tega has a passion for showing people hope. He has nearly a decade experience helping people make key decisions on education and career. You can find him almost everywhere on this site, from answering admission and scholarship questions to creating tutorials. Connect with me on Facebook and Twitter.