Want to study at Delta State University Abraka? Searching for information on DELSU Abraka predegree courses? This page contain all the update you need about the remedial programme.
But first, there is something you need to know about admission into DELSU. It is competitive.
However, there is more than one way to get admission into Delta State University Abraka. UTME, DE, Predegree, and Diploma.
Whichever route you choose, you'll certainly enter DELSU Abraka to study your dream course this year.
By the way, there are now three state universities in Delta;
Delta State University Abraka (DELSU)
The DELSU we mean in this article is; Delta State University, Abraka.
So, let's get started..
It's not every course offered by DELSU that you can gain admission into through predegree. Admission into some courses in DELSU require that you write jamb and post utme only, like medicine and surgery.
So my job here today is simple. I will be showing you those courses that you can be admitted into once you finish predegree programme in DELSU.
You can see my post on what is predegree in Nigeria? to know more about the programme and how you can succeed.
Without spending more time, let me take you through the available courses. It's only the courses on this list that you can select when applying for delsu predegree programme.
After predegree, you gain admission into any of these courses to start from 100level in Delta State University Abraka..
List of DELSU Abraka predegree courses for admission 2022/2023
Below are courses available for admission through delsu predegree programme.
a. Faculty of Agriculture
i. Agricultural Economics
ii. Animal Science
iii. Crop Science
iv. Soil Science
v. Fisheries
vi. Forestry and Wildlife Resources
b. Faculty of Engineering
i. Chemical Engineering
ii. Civil Engineering
iii. Electrical and Electronics Engineering
iv. Mechanical Engineering
v. Petroleum Engineering
c. Faculty of Science
i. Animal and Environmental Biology
ii. Biochemistry Technology (SLT)
iii. Biological Science (SLT)
iv. Biochemistry
v. Botany
vi. Chemistry
vii. Computer Science
viii. Environmental Science (SLT)
ix. Geology
x. Industrial Chemistry
xi. Industrial Mathematics
xii. Microbiology
xiii. Mathematics
xiv. Physics
xv. Physics and Electronics Technology (SLT)
d. Faculty of Education
i. Agriculture Education
ii. Health Education
iii. Biology Education
iv. Political Science Education
v. Chemistry Education
vi. Economics Education
vii. Physics Education
viii. Social Studies Education
ix. Geography Education
x. Religious Studies Education
xi. French Education
xii. History Education
xiii. Fine Art Education
xiv. Guidance and Counselling
xv. Music Education
xv. Mathematics Education
xvi. Home Economics
xvii. Integrated Science
xviii. Library and Information Science
xix. Human Kinetics Education
xx. Business Education
xxi. Computer Education
e. Faculty of Arts
i. English and Literary Studies
ii. French
iii. Fine and Applied Arts
iv. History and International Studies
v. Linguistics
vi. Linguistics/Urhobo
vii. Music
viii. Philosophy
ix. Religious Studies
x. Theatre Arts
f. Faculty of Social Science
i. Economics
ii. Geography and Regional Planning
iii. Mass Communication
iv. Political Science
v. Psychology
vi. Sociology
g. Faculty of Management Science
i. Accounting and Finance
ii. Banking and Finance
iii. Business Administration
iv. Marketing
h. Faculty of Pharmacy
i. Pharmacy
i. Faculty of Basic Medical Science
i. Anatomy
ii. Medical Biochemistry
iii. Pharmacology and Therapeutics
iv. Physiology
j. Faculty of Clinical Science
i. Nursing
Those are the list of DELSU Abraka predegree courses. But then, let me take you through the steps to get admission into delsu via predegree.
How to gain admission into DELSU Abraka through predegree
First, here is Delta State University Abraka entry requirement for predegree programme.
DELSU predegree admission requirement
To gain admission to start predegree at DELSU, you must have at least 5 credits at o'level at a maximum of two (2) sittings. However, those applying for Nursing and Pharmacy must have the 5 credits at one (1) sitting.
The five subjects in which you have the credit should be relevant to the course you want to study.
Regardless of the course you apply for, a credit in English Language and Mathematics is compulsory to do predegree in DELSU.
Entry requirement for admission into 100level after DELSU predegree
While doing your predegree at DELSU, you are required to enrol JAMB that same year. In addition to that, you must meet the minimum DELSU jamb cut off mark for the year of your admission.
In short, here is the process of gaining admission into DELSU Abraka through predegree.
enrol for DELSU Abraka predegree.
enrol for UTME (JAMB). Make sure you select the correct jamb subject combination for your course.
Meet the minimum DELSU jamb cut off mark (it was 170 in 2020 and 160 in 2021).
perform well in your predegree mid-semester and final exam.
Expect your name in DELSU Abraka admission list.
Once you do all that, then you are most likely to be offered admission into Delta State University Abraka to study your choice course.
I look forward to seeing you enter school this year.
Hope this page helped you learn about DELSU predegree courses and admission? We also have a guide about direct entry admission in Nigeria, in case you'd like to try direct entry.
Hope you liked this information?
Then drop your email here for regularly information about DELSU and other schools. Follow us on Facebook and Twitter too.
Remember to leave a comment below if you have any question DELSU admission.
You might also be interested in: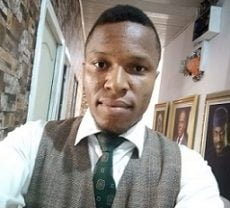 Maxwell is a Dietitian with passion for showing people hope. With nearly a decade experience helping people make key decisions on education and career, you can find him almost everywhere on this site. From answering admission and scholarship questions to creating tutorials and helping others live their best lives though nutrition. Connect with me on Twitter.