The Delta State Bursary and Scholarship Board invites application from suitable qualified applicants for the Delta State Bursary award in the 2021/2022 academic session.
Applicants for the bursary must be students of approved public or private tertiary institutions in Nigeria.
What's the value of this award?
The bursary is worth a cash payment of Nineteen Thousand Five Hundred Naira (₦19,500) only.
10 tips to win your first scholarship in 2022

Application open for NNPC/Total scholarship for Nigerians 2022
More about Delta State Bursary
i. The bursary is provided by the government of Delta State.
ii. It's targeted at students of public tertiary institutions in Nigeria (Universities, Polytechnics, Colleges).
iii. Its awarded each year to students with strong financial need.
Which programs are covered?
All courses are covered by the bursary award.
Which nationalities are eligible?
The bursary is open to students of Nigerian origin only.
Who can apply?
To be eligible and considered for the Delta state bursary, you must:
Be a student of Delta State origin.
Be a registered student of a public tertiary institution in Nigeria. Students on part-time programs are not eligible to apply.
Be in 200 level and above; 200 to 500 level in universities OR ND II and HND II in polytechnic/monotechnic and NCE II – III in college of education.
Have a CGPA of 2.20 and above in your previous academic session.
Have a functional account with a bank.
Have obtained your National Identification Number (NIN).
How to apply
First things first. Please bear in mind you'll pay ₦800 on the application page as part of the application.
Please follow the steps below to apply:
Log on to Delta State Bursary application page
Enter your personal information;
Upload your passport;
Click next;
Enter your institution details – department, faculty, school.
Complete your application and print a copy.
NOTE: Applying more than once leads to disqualification.
Hope you liked this blog? You can also join us on Facebook or Twitter.
Please leave a comment below if you have any questions about this scholarship.
You can also check: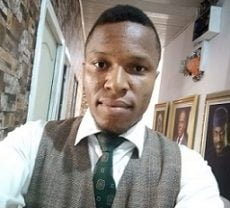 Maxwell Tega has a passion for showing people hope. He has nearly a decade experience helping people make key decisions on education and career. You can find him almost everywhere on this site, from answering admission and scholarship questions to creating tutorials. Connect with me on Facebook and Twitter.