The Kinnessburn scholarship is available for international students who want to enrol for an undergraduate degree programme at UK university.
Application for the 2021 round is NOW OPEN.
More about the scholarship
Kinnessburn scholarship is awarded for international students to study in Scotland. These scholarships are awarded to study an undergraduate degree at University of St. Andrews, Scotland, UK.
Each year, the University of St. Andrews offers these scholarships to incoming international undergraduate students.
Two (2) scholarships will be awarded in this scholarship application window.
What's the value of this award?
Kinnessburn scholarship is worth £2,000 per year paid toward tuition fees for the duration of your undergraduate course at University of St. Andrews, UK.
See also: Oxford scholarships for undergraduates in UK 2021 | how to apply
Which course can I study on this scholarship?
This scholarship is available to study any course.
Which nationalities are eligible?
Kinnessburn scholarship is available to international students from any country.
Who can apply?
To be eligible to apply for the Kinnessburn scholarship, you must:
1. Be currently enrolled on a foundation programme at the University of St Andrews.
This includes all International Foundation Programmes (IFP), the International Year One (IYO) Science, and the International Pathway to Medicine (IPM) programmes. IPM students can only apply in their final year of the IPM.
2. Be able to provide evidence that you meet the required academic criteria.
3. Be legally allowed to study in the United Kingdom (i.e. not restricted from entering the UK or from applying for a study visa).
4. Be moving into an undergraduate degree programme at the University of St Andrews in the next academic cycle.
NOTE: being eligible for the scholarship does not mean an automatic award. The final selection is based upon video submission.
See also: Vice chancellor scholarship for undergraduates in UK 2021 | apply
How to apply for the scholarship
Once you have applied to a course starting in the 2021-2022 academic year, complete the online scholarship application.
You can't apply for a scholarship without first applying to University of St. Andrews for undergraduate admission. However, you don't need to wait until you have being offered admission before applying for the scholarship.
See also: Sports scholarship in UK for international students 2021 | how to apply
When is application closing?
The deadline to apply for Kinnessburn scholarship is 30 June 2021. Please refer to their website for more information.
STAY UP TO DATE
Get the latest scholarship updates and announcements by providing your email.
Other undergraduate scholarship in UK for 2021 entry: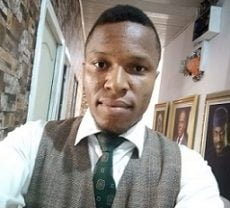 Maxwell Tega has a passion for showing people hope. He has nearly a decade experience helping people make key decisions on education and career. You can find him almost everywhere on this site, from answering admission and scholarship questions to creating tutorials. Connect with me on Facebook and Twitter.