International students planning to study in UK in 2021 can leverage on this regional scholarship opportunity.
This scholarship is provided by the University of Wolverhampton, UK. It is available to study a full-time undergraduate or postgraduate degree commencing in 2021/2022 academic year.
There are 20 scholarships available through the Global Opportunities Regional Scholarship at Wolverhampton.
How much is this scholarship worth?
Successful applicants will receive £3,000 per year for the duration of their studies.
Also see: Global ambassador scholarship in UK for international students 2021
Which course can I study on this scholarship?
The scholarship is available to study any undergraduate or postgraduate degree at University of Wolverhampton.
Which nationalities are eligible?
This scholarship is for students from the following regions:
Sub-Saharan Africa
Middle East and North Africa
East Asia and Pakistan
Europe
The Americas
See also: Fully funded masters scholarship in China 2022 for international students
Who can apply?
To be eligible for this scholarship you must meet the following eligibility criteria.
1. Must hold a minimum of ABB at A Level or equivalent.
2. Must hold an admission offer for a full-time undergraduate or postgraduate taught programme at University of Wolverhampton for entry in academic year 2021/2022 academic year.
3. Be classed as an international student for fee payment purpose.
4. Must be privately funded (i.e., full fees being paid from your own or your family's finances).
5. Must not be in receipt of any other scholarship or financial award.
6. Must not have previously been enrolled on the same course, or a course leading to this award (e.g. DipHE or PGDip).
NOTE: If you are awarded this regional scholarship, you won't be eligible for any other scholarships, bursaries or discounts at the University of Wolverhampton.
See also: 2022 Rhodes scholarships in UK for international students | fully funded
How do I apply for the scholarship?
To apply, please complete the Regional Scholarship Application Form.
Bear in mine that you will be required to support your application with a 500 word statement, on how you would benefit from this scholarship and how you would be an ambassador to the University of Wolverhampton.
When is application closing?
The deadline to apply for this scholarship is 31st July 2021 at the latest. Please refer to their website for more information.
STAY UP TO DATE
Get the latest scholarship updates and announcements by providing your email.
Scholarship in UK 2021: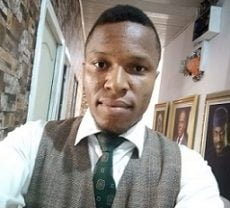 Maxwell Tega has a passion for showing people hope. He has nearly a decade experience helping people make key decisions on education and career. You can find him almost everywhere on this site, from answering admission and scholarship questions to creating tutorials. Connect with me on Facebook and Twitter.