Application for 2021 Global Ambassador scholarship has commenced. As an international student who want to study in UK, you can confirm your eligibility for this scholarship and apply.
The global ambassador scholarship is available to students applying to study at Aston University, UK.
A total of 25 students will be awarded the global ambassador scholarship for studies commencing September, 2021.
How much is this scholarship worth?
This scholarship is worth £3,000 to help with tuition fees. If awarded, you are required to become a Global Ambassador and will help to represent Aston University flexibly alongside your studies.
In addition to receiving the scholarship, you will also be given priority consideration for paid work with the international marketing and recruitment team, which will provide you with valuable work experience.
See also: 2022 Marshall scholarships to study for postgraduate in UK | fully funded
Which course can I study on this scholarship?
This scholarship is available to study any undergraduate and postgraduate taught programmes (excluding the MBA) at Aston University, UK.
Therefore, postgraduate by research students are not eligible to apply for this scholarship.
See also: Carnegie trust scholarships in UK for undergraduate 2022 | how to apply
Which nationalities are eligible?
The scholarship is open to international students from any country (including the EU).
Who can apply?
To be eligible for this scholarship, you should normally meet the eligibility criteria below.
1. Be classed as an international student for tuition fee purposes.
2. Apply to study an undergraduate or taught postgraduate degree programme at Aston University, UK for September 2021 intake.
See also: 2022 Rhodes scholarships in UK for international students | fully funded
How do I apply for the scholarship?
To apply, please take the following steps:
1. Once you have an admission offer, you will need to log into your My Aston Portal (MAP) account, where you will find a link to the scholarship application form. Check the email you received announcing your admission offer for how to access your MAP account.
2. Create a 1 minute video to answer the question – "Why did you choose to study at Aston University?'
If your video is longer than 1 minute, Aston University will only consider the first 1 minute of the video.
Please upload your video to YouTube (or an alternative platform such as Bilibili if YouTube is not available in your country) and submit the link on the 'Global Ambassador Scholarship application' page on your MAP account.
See also: Oxford scholarships for undergraduates in UK 2021 | how to apply
When is application closing?
For Aston University, UK courses starting in September 2021, the deadline to apply for this scholarship is Monday 19th July, 2021. Please refer to their website for more information.
STAY UP TO DATE
Get the latest scholarship updates and announcements by providing your email.
Scholarship in UK 2021: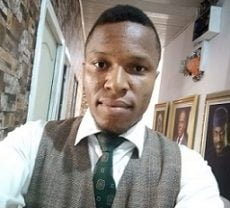 Maxwell Tega has a passion for showing people hope. He has nearly a decade experience helping people make key decisions on education and career. You can find him almost everywhere on this site, from answering admission and scholarship questions to creating tutorials. Connect with me on Facebook and Twitter.