Brunel Medical School scholarships are some of the most generous awards for international students to study medicine in UK commencing September 2022.
These scholarships are awarded annually to eligible students to study at the Medical School of Brunel University London, UK. Award of these scholarships is based on merit.
How much is this scholarship worth?
This scholarship is worth £6,000 tuition fee waiver per year. Each scholarship has a total value of £30,000 across the duration of the course, provided you achieve satisfactory academic progress.
Mind you, the scholarship will be deducted from the tuition fees you are suppose to pay at Brunel Medical School. So the money won't be given to you in cash.
How many: 5 scholarships are available for international student.
See also:

Regional scholarship in UK for international students 2021

Global ambassador scholarship in UK for international students 2021

Carnegie trust scholarships in UK for undergraduate 2022 | how to apply
Which programs does the scholarship cover?
The scholarship is awarded to study any medical degree at Brunel University London.
Which Nationalities are eligible?
Brunel Medical School scholarship is available to overseas fee-paying applicants only (international students).
Who can apply?
To be eligible for Brunel Medical School scholarship for international students, an applicant must:
1. Apply for and meet the entry requirement for admission to the Brunel Medical MBBS programme.
2. Have an admission offer to study for a full-time MBBS (Medicine and Surgery) programme starting in September 2022.
3. Meet all conditions of your admission offer by the time you are due to register at Brunel.
4. Be classed as an international student based on the UK regulations. If you are unsure of their fee status, note that Brunel University London uses the information you have provided in your application form to assess fee status against regulations set by the government of UK.
See also:

Vice chancellor scholarship for undergraduates in UK 2021 | apply

Kinnessburn scholarship in UK for undergraduate study 2021 | apply now
How to apply for the scholarship
Please use the Brunel Medical School scholarship page.
When is the deadline?
The closing date to apply for the scholarship is same with the deadline to apply to study medicine at Brunel University London for September 2022 entry.
STAY UP TO DATE
Get the latest scholarship updates and announcements by leaving your email.
You might also be interested in:
How to apply to a UK university to study in 2022 | study in UK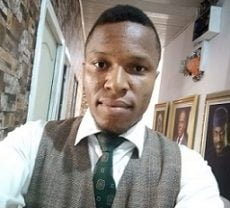 Maxwell Tega has a passion for showing people hope. He has nearly a decade experience helping people make key decisions on education and career. You can find him almost everywhere on this site, from answering admission and scholarship questions to creating tutorials. Connect with me on Facebook and Twitter.