Brunel University London UK is offering several scholarships for incoming students. One of them is the International Excellence Scholarship for international undergraduate and taught postgraduate students.
This scholarship is for self-funded international students only and is based on overall academic merit and professional experience. That is, you should not be a government-sponsored student.
How much is this scholarship worth?
For undergraduate, the award is £6,000 for tuition fee waiver, each year for a maximum of three years. The Scholarship will be paid once for each level of study, provided you progress academically (additional payments will not be made during a repeating year, regardless of the reason for repetition).
For postgraduate, the award is £6,000 as a tuition fee waiver applied to the first year of study only.
How many: 60 scholarships are available in total.
See also:

Chevening fellowships in UK for international students 2022

Gates Cambridge scholarship in UK for postgraduate 2022 | how to apply

Mitchell scholarship for postgraduate study in UK 2022 | how to apply
Which programs does this scholarship cover?
The scholarship is open to study an undergraduate or postgraduate degree in any field at Brunel University London, UK. However, candidates applying for Postgraduate Research courses are not eligible for this award.
Which Nationalities are eligible?
This international excellence scholarship at Brunel University London is available to overseas fee-paying applicants only (international students).
Who can apply?
To be eligible for this scholarship, an applicant must be:
1. Be classed as an international student and be self-funded (not sponsored).
2. Have an offer to study on a full time undergraduate or postgraduate taught programme (including placement routes and undergraduate integrated Masters programmes) starting in January 2022.
3. Complete the correct Scholarship 'register your interest form' by the stated deadline.
4. Meet all conditions of your admission offer by the time you are due to register at Brunel University London.
See also:

12+ fully funded scholarships to study in UK by 2022 | how to apply
How to apply for the scholarship
To apply for this scholarship, you need to have received an admission offer to study at Brunel University London for January 2022 intake.
Process to apply for the scholarship will be contained in your offer letter. Please refer to Brunel University London website for application procedure.
When is the deadline?
Apply by 20 November 2021 to be considered for an international excellence scholarship at Brunel University London.
STAY UP TO DATE
Get the latest scholarship updates and announcements by leaving your email.
You might also be interested in: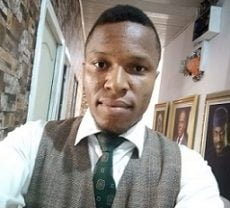 Maxwell Tega has a passion for showing people hope. He has nearly a decade experience helping people make key decisions on education and career. You can find him almost everywhere on this site, from answering admission and scholarship questions to creating tutorials. Connect with me on Facebook and Twitter.