Hi family, here is another goody for you today. However this time, the goody lies for the women but males can also take note of it too.
I don't mean to cheat but believe me, we already published tips to win your first scholarship in 2022 for everyone.
So let's move on.
As we know, there are times women have many scholarship opportunities. But they lack basic guide on how the scholarship can land in their favour.
When applying for scholarship, you should already know by now that you must take into consideration your career choice, good resume and a proposal to impress the scholarship provider.
By the way, you can also check out some of our other posts:
How to get a scholarship to study in USA in 2022
Moreover, some scholarships are exclusively reserved for females, which is the motivation behind the decision to write this post.
The following points should be considered when applying for top international scholarships for women:
1. Start your application early
Applying on time for a scholarship gives you a high percentage of being first served. So it is necessary you keep track of every scholarship opportunity and make sure you do your necessary research about it before proceeding to apply for it.
This will help you to have a background knowledge of what you will be providing during the application process and makes you submit your work or application on time.
2. Apply to as many scholarships as possible
Do you know when it comes to applying for funding, you don't need to keep your eggs in just one basket?
Oh no!
You don't need to, that's why I will advise you to always keep your eggs in different baskets.
Why do you need to do so?
Because it will help you to look out for other scholarship opportunities that are available and not just relying on one application.
3. Ensure that your proposal and other essay are top notch
Top notch in the sense that you have a good sense of sentence structure and use of vocabularies. Always remember to keep your sentences short, simple and precise.
Some International scholarships you can watch out for as a woman includes;
American Association of University women scholarships.
L'oreal- Unesco for women in science International awards.
Schlumberger Foundation, Faculty for the future awards.
Fincad women in finance scholarship.
Market Mcnamara Education grants (MMEG).
With the various scholarships fit for every woman already listed above, we have come to the end of our little interaction.
It's a time of the year where celebration is at a high across the country. You are there and we are here at Wesyc doing our best to give it out to you.
Just to say merry Christmas and Happy New year.
Hope you liked this article? You also like to see our guide showing you how to write an impressive scholarship essay yourself.
STAY AHEAD
Receive our latest information in your inbox: drop your email here. Follow Wesyc Edu on Facebook and Twitter for the latest scholarships.
Have any question concerning studying abroad? Please let me know by leaving a comment below this post.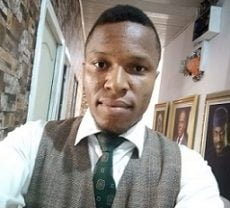 Maxwell is a Dietitian with passion for showing people hope. With nearly a decade experience helping people make key decisions on education and career, you can find him almost everywhere on this site. From answering admission and scholarship questions to creating tutorials and helping others live their best lives though nutrition. Connect with me on Twitter.