Applications for 2022 TECHGirls scholarship program to study in the USA are now open for international students. These awards are funded by the US government and are highly sought after.
TechGirls scholarship is targeted at female students to pursue their dreams in the field of science, technology, engineering, and mathematics.
This page aims to provide you all the information you need about this program and how you can apply.
What's on offer?
This scholarship is fully funded to Virginia Tech University, U.S. And its scheduled to start by July 2022.
How many: According to the US agency, A maximum of 111 young women will be awarded this scholarship in 2022.
Presidential Research Fellowship in USA for undergraduate (2022)
Who's eligible?
To be able to receive this award, you must:
1. be a female student.
2. between 15 – 17 years.
Therefore, if you are less than 15 years or over 17 years by July 7, 2022, you are not eligible to apply. In fact, applicants are required to have at least one more term of secondary school remaining by Fall 2022.
How about nationality?
TechGirls program is open to students from the following countries:
Sub-Saharan Africa (AF)
Cameroon
Kenya
Nigeria
Rwanda, and
South Africa
East Asia and Pacific (EAP)
Cambodia
Fiji
Indonesia
Mongolia
Taiwan, and
Vietnam
Europe and Eurasia (EUR)
Albania
Cyprus
Greece
Kosovo
Montenegro, and
Turkey
Middle East and North Africa (NEA)
Algeria
Egypt
Jordan
Lebanon
Morocco
Palestinian Territories, and
Tunisia
South and Central Asia (SCA)
Kazakhstan
Kyrgyzstan
Pakistan
Tajikistan, and
Uzbekistan
Western Hemisphere (WHA)
Argentina
Bolivia
Brazil
Costa Rica
Honduras, and
Suriname
Range of undergraduate scholarships to study in New York USA (2022)
How to apply for the scholarship
Before you start an application, let me give you some application tips.
The TECHGirls scholarship application system requires applicants to fill:
personal information
complete short essays
upload a picture
submit your parent's signature
While you can also put the application on hold an intervals and complete later, it is best to be as prepared as possible and complete the application at once.
To apply, go to TECHGirls scholarship 2022 application page.
When is the deadline?
Application for TECHGirls scholarship closes on January 15, 2022.
Looking for a different scholarship?
STAY AHEAD
Get the latest scholarship announcements in your inbox: drop your email here. Follow Wesyc Edu on Facebook and Twitter for the latest scholarships.
Have a question concerning this scholarship? Please leave a comment below.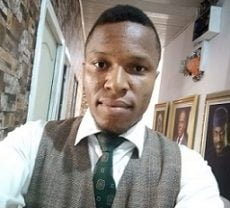 Maxwell Tega has a passion for showing people hope. He has nearly a decade experience helping people make key decisions on education and career. You can find him almost everywhere on this site, from answering admission and scholarship questions to creating tutorials. Connect with me on Facebook and Twitter.