Planning to study at College of health this year? This post is an A-Z guide of all you should know about studying in s School of Heath Technology in Nigeria.
Being a science student entails a lot of hard work which must be put in to attain success. This especially true if your goal is to become a medical student, and eventually a medical practitioner (preventive, curative and diagnostic medicine).
By the way, here is the full list of approved colleges of health technology in Nigeria. It will help you make a decision on which college to attend.
The college of health is packed with so many experience and mixed blend of courses. Studying in health tech is challenging and surprising but also rewarding at the end.
Therefore, as one who has an interest of studying any health related course at college, you need to work hard and remain extremely committed to be successful.
As a graduate of college of health technology, Calabar, I wrote this blog to help furnish you with information on what studying in College of health is like.
College of health courses are divided into three (3) main components. These include;
– Preventive health
– Curative health
– Diagnostic health
Let's take a closer look at each component.
Preventive health
This aspect of health is aim at preventing disease, prolonging life and improving health through organized community effort. This involve intervention such as water supply and management, environmental sanitation, food hygiene and safety, waste management etc.
Departments in this discipline include;
– Environmental Health
– Health Promotion
– Health Record
These courses are targeted at "man and his environment".
Also see: OAUTH school of nursing and midwifery admission 2021/2022
Curative Health
This is the biomedical aspect of health (treatment of disease). Departments here include;
– Community Health
– Pharmacy Technician
– Nutrition and Dietetics
Also see: Work & career opportunities for Nutrition and Dietetics in Nigeria
They help restore health to man.
Diagnostic Health
They include departments such as;
– Medical Laboratory Technician
– Darkroom Technician otherwise known as Radiography which carry out laboratory test, scanning and radiographic image processing of the human body for easy detection of medical disorder.
How do I know a discipline is fit for me?
College of health courses are for students interested in understanding the underlying cause of diseases, promoting wellness/well being and improving health outcome. This may be through biomedical (clinical) or biopsychosocial approach.
Each view has it's core subjects and a solid foundation on this makes the process easy.
For courses like environmental science, community health, health promotion and health record, you need a sound knowledge of biology and social science.
For radiography (dark room technician), you should be good in physics and biology especially the skeletal system.
While for courses like medical laboratory technician, pharmacy technician, you need to be good in chemistry and animal biology.
College of health technology is an institution where you are given comprehensive knowledge and skills needed to improve health outcomes and provide quality care using an evidence-based approach.
Wrapping up
The health and human service sector is one of the largest and fastest growing industries in Nigeria. This particularly due to the ageing population and health issues like obesity and chronic illness which are on the rise. This calls for people like you and I.
The college of health is packed with programs which will enable you to be that person that will bring change to the healthcare system.
Moreover, the competition in getting admission to study your dream course in college will help in building this great dream of yours.
Hope you liked this blog? You may also want to see the school fees of all federal universities in Nigeria.
STAY UP TO DATE
Get the latest scholarship updates and internship announcements by providing your email. You can also like our Facebook page.
You might also be interested in: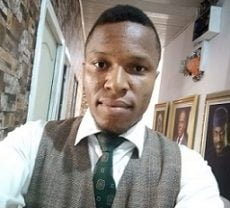 Maxwell Tega has a passion for showing people hope. He has nearly a decade experience helping people make key decisions on education and career. You can find him almost everywhere on this site, from answering admission and scholarship questions to creating tutorials. Connect with me on Facebook and Twitter.