The University of Calabar has started to receive application for its predegree programme for 2021/2022. If you're looking to apply for UNICAL predegree, you can begin to do so.
This post contains all you need to know about applying for UNICAL remedial programme, including eligibility, how to apply, and application deadline.
About predegree
I'd like to give you a simple idea of what predegree is all about, in case you might not have known.
Perhaps you've always been hearing of predegree but really don't know what it entails.
Predegree is a one-year program (like a foundation program) organized by the university for secondary school leavers. It's primarily for students who desire to study at the university.
So on completing the program, successful students will be given admission into full-time courses at UNICAL. However, not all courses are available through pre-degree. Just so you know.
Find out more about predegree admission in Nigeria.
UNICAL predegree admission requirement 2021/2022
Generally, to be eligible for unical predegree program, you must have:
i. at least five (5) credits at o'level, which can be obtained at a maximum of two (2) sittings.
ii. register with jamb when applying for UNICAL predegree (that is, JAMB 2020 or JAMB 2021). That is to ensure you have a JAMB registration number.
But UNICAL predegree has to sides.
A. UNICAL Pre-degree Science
This include students interested in courses in the Faculty of Agriculture and Faculty of Education.
You should have:
i. at least five credits in English Language, Chemistry, Biology/Agric Science, Mathematics and one Science/Social Science subject.
ii. Also, you should have at least a pass in Physics. It should be obtained at a maximum of two (2) sittings.
iii. If you have a credit in Agriculture (i.e if you failed biology) and/or pass in Physics, you will be admitted into a course in the Faculty of Agriculture when you complete the predegree.
B. UNICAL Pre-degree French
To enter, you should have:
i. at least five credits at o'level in English Language, one Arts or Social Science subject, and any three subjects. It should be obtained at a maximum of two (2) sittings.
ii. Please note that having a knowledge of French is NOT a requirement for admission.
How to apply for UNICAL predegree 2021/2022
Please follow the steps below to apply.
Step 1: Get JAMB Registration Number (if you don't have):
1. Visit a JAMB CBT centre (or accredited cyber cafe) to create a JAMB Profile on www.jamb.org.ng/efacility
2. Once complete, log-in to your profile on the jamb website. Then click Part-Time Registration.
At this point, you will be required to pay three thousand, five hundred (₦3,500) charged by JAMB.
3. You will be immediately issued a JAMB registration Number. Make sure to print the JAMB Registration Slip that contains your registration number.
Now that you have a JAMB registration number, you can now apply directly for UNICAL predegree.
How to get UNICAL predegree application pin
Please bear in mind that UNICAL predegree application pin cost ₦15,000 (Fifteen thousand naira only).
And, you can obtain the pin through two methods. They are equally the same, all you need do is chose the method that is most convenient for you.
Note: Unical predegree application is also known as CES application just in case.
Step 2: Obtain UNICAL Predegree PIN
There are two ways to obtain UNICAL predegree application pin. You can use either of two ways, depending on which is convenient for you.
First method:
You should be able to get the predegree pin through this method anywhere you are in Nigeria.
1. Walk into any recognized bank in the country.
2. Tell the cashier you want to pay for UNICAL CES application pin through etranzact.
3. Then pay the sum of ₦15,000 only.
4. You will immediately be given a payment slip that contains the predegree pin.
5. Leave the bank and go to any computer center to register for UNICAL predegree.
Second method:
Buy the application pin online at UNICAL Predegree application page
Log in with the TRANSACTION ID to complete the predegree application form.
Deadline
UNICAL predegree application is currently open, deadline will be announced later.
Hope you liked this information?
Then drop your email here for regular UNICAL and other school information. And also follow us on Facebook and Twitter.
You might also be interested in:
University of Calabar (UNICAL) predegree courses 2022/2023

Less competitive University of Calabar (UNICAL) courses 2022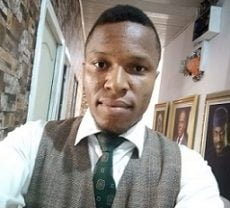 Maxwell is a Dietitian with passion for showing people hope. With nearly a decade experience helping people make key decisions on education and career, you can find him almost everywhere on this site. From answering admission and scholarship questions to creating tutorials and helping others live their best lives though nutrition. Connect with me on Twitter.