The Obaro Best Foundation scholarship is a newly initiated scholarship opportunity for Nigerian students. The whole information about this award and how you can apply is found below.
First things first, this scholarship is available for undergraduate degree. And it's open to students in university, polytechnic or college of education.
What's on offer?
Scholarship recipients will receive one hundred thousand naira (₦100,000) per academic year.
How many: A total of seven (7) scholarships will be awarded.
Who can apply?
You are eligible to apply for this scholarship if you are:
1. from Isoko tribe of Delta State.
2. a registered student at a university or polytechnic, with evidence of admission letter.
3. in 200 level at university or NDII/HNDII at polytechnic.
Your first session cgpa should not be less than 3.00.
uOttawa scholarships for international students 2022/23

Study abroad free | 30 fully funded scholarships open for 2022
How to apply
First, let me show you the documents you will need to apply for this scholarship. So when you're ready to apply, make sure you have the following documents:
jamb or school admission letter
student id card or other national id card.
local government of origin certificate.
letter of introduction from your community or traditional ruler or recognized chief from your local government.
When you have that ready, then complete the Obaro Best Foundation Scholarship application form.
When is the deadline?
Application for this scholarship closes on Saturday 28th May, 2022. And then there will be an aptitude test on Saturday 4th June, 2022 by 11 am for all shortlisted candidates.
Please note: the aptitude test is to be taken from the comfort of your home. So you can use your phone or computer (with internet) at your house for this test.
The scholarship provider says the aptitude test has 15 minutes duration.
We wish you a successful application.
Looking for a different scholarship?
STAY AHEAD
Receive the latest scholarship opportunities in your inbox: drop your email here. Follow Wesyc Edu Facebook and Twitter.
Have a question about this scholarship? Please leave a comment below.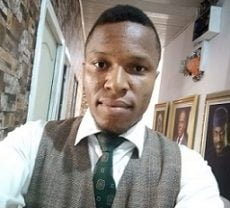 Maxwell Tega has a passion for showing people hope. He has nearly a decade experience helping people make key decisions on education and career. You can find him almost everywhere on this site, from answering admission and scholarship questions to creating tutorials. Connect with me on Facebook and Twitter.