Looking for a scholarship to support your Masters in Law (LLM) degree in USA? You can check out this award to see if it meets your financial situation.
Applications for the 2022 International LLM scholarship are now open. This scholarship is available to international students to study at University of New Hampshire, USA.
This LLM scholarship is provided by the University of New Hampshire (UNH) Franklin Pierce School of Law, in association with Royzz & Co. Law Firm. And its open for international students.
What's on offer?
This award is a $5,000 scholarship.
How to get a scholarship to study in USA in 2022
Which program does the scholarship cover?
The scholarship is for students entering the LL.M in Intellectual Property or Master in Intellectual Property program at University of New Hampshire.
Who can apply?
To be eligible for this scholarship you must:
1. Be an international student.
2. Be entering the University of New Hampshire as a new student.
3. Be applying to study one of the two eligible LLM program in the 2022-2023 academic year.
IMF internship to Washington USA 2022 | fully funded

Merit scholarships in USA for international students 2022

ULM international scholarship to study in USA for undergraduate 2022
How about nationality?
This scholarship is open to international applicants from any country.
How to apply for the scholarship
To apply, the scholarship provider require you to write a brief essay addressing your financial need and why you are deserving of this scholarship based on your professional and academic background.
Mind you, the essay should be a maximum of 500 words.
When's the deadline?
Application for this LL.M scholarship closes on 1st April 2022. If you'd like additional information, please refer to their website.
Looking for a different scholarship?
STAY AHEAD
Receive information on the latest funding opportunities in your inbox: drop your email here. Follow Wesyc Edu Facebook and Twitter for the latest scholarships.
Have a question concerning this scholarship? Please leave a comment below.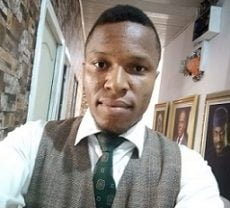 Maxwell is a Dietitian with passion for showing people hope. With nearly a decade experience helping people make key decisions on education and career, you can find him almost everywhere on this site. From answering admission and scholarship questions to creating tutorials and helping others live their best lives though nutrition. Connect with me on Twitter.